Formed by the Faculty Senate in fall 2010, the Program Review Committee promotes and supports the systematic self assessment of instructional programs, student support services, and administrative/operational areas throughout the college.
To that end, the Program Review Committee designs self-study documents, reads and evaluates the self-studies and provides feedback to writers. A key purpose for the committee is to identify common themes found across the various program reviews. The college themes identified by the committee are presented to Faculty Senate for ratification, forwarded to the President's Advisory Council (PAC) for endorsement and used to inform the campus process of developing college goals.
The Program Review Committee provides both the identified themes as well as a complete list of requested resources.
As part of a continuous quality improvement process, the committee engages in ongoing review and revision of templates and processes associated with Program Review. Members shall serve staggered terms (when feasible) with one half the committee elected / appointed /selected new for each program review cycle.
As part of the regular cycle, the Program Review Committee provides a report to the Faculty Senate for both instructional and non-instructional for approval and subsequent communication of the report to the President's Advisory Council.
*NEW!*
The New Instructional Program Template
(**DUE to Division Deans on Friday, November 12, 2021) 
The 2021 NEW ISLOs & New Design for PSLOs
Interpreting Data
Narrated Video for Interpreting Data (58 Minutes) – By Dr. Joe Ramirez
Zoom Link (Video) 
NOTE: These documents can also be found under the Program Review drop-down menu on the "Instructional" page, found here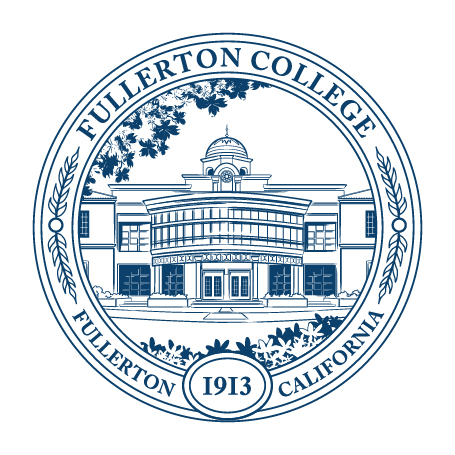 The Fullerton College Mission, Vision, Core Values & Goals
Please visit the Fullerton College Mission & Vision website here.
The Fullerton College Institutional Student Learning Outcomes (ISLOs)
---
Communication
Communicate clearly and appropriately for a variety of purposes and audiences.
Critical Thinking and Information Competency
Analyze and synthesize data/information in a variety of forms (numerical, textual, graphic) for the purpose of interpretation, problem-solving, and decision-making.
Global Systems Awareness and Ethical Citizenship
Analyze the interconnectedness of racial, cultural, political, social, economic, and environmental issues from multiple perspectives and recognize the individual agency and collective responsibility necessary for positively influencing those systems.
Aesthetic Appreciation and Production
Interpret, appreciate, and create artistic forms of knowledge and expression.
Personal Responsibility and Professional Development
Articulate personal values and goals as well as explain the skills, mindsets, and behaviors necessary to achieve well-being and professional success.